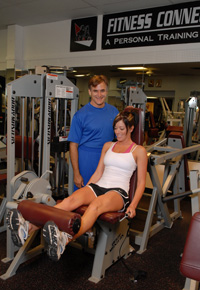 David N. Posey
Qualifications:
Aerobics and Fitness Association of America
Dave graduated from East Jefferson High School. He earned a scholarship attending Southeastern University. He graduated with a degree in accounting. Dave played rugby football during college. He also played competitive tennis. Having participated in many sports, Dave is currently an avid snow and water skier/boarder. Dave is co-owner of Fitness Connection with his wife, Carla.
His other hobbies include: fishing, gardening, and gym maintenance.
Copyright © 1998 Fitness Connection. All rights reserved.
Information in this document is subject to change without notice.